Movie Characters With Insane Potential That Deserved More Screen Time
While watching a movie, ever felt like you want to see one of the characters more than the rest? Or do you end up like, "Man! I can't wait for their scene"? Some characters outshine others and make a more prominent place in your heart no matter how brief their appearance is. These insanely unique movie characters definitely deserved more screen time :
1. Lucious Best aka Frozone (The Incredibles): He's the best friend of Mr. Incredible and the best man at his wedding too, and probably the best of all the supporting characters in this movie. Lucious Best gets his superhero name Frozone for his unique power of creating ice by manipulating moisture from the surrounding. His personality is cool, just like his powers. He deserves more, and his story must be told.
2. Fat Amy (Pitch Perfect): Pitch Perfect is one of those movies that keeps you engaged right from the beginning. Fat Amy is the character you wait for throughout the watch. That girl's got everything. She's pretty, innocent, and wickedly humorous, also one with excellent vocal quality. No doubt she gets all eyes on her when she's on-screen. We wish to see her more.
3. Beth March (Little Women): Being one of the protagonists of Louisa May Alcott's classic novel is more than enough, but in cinemas, it is the least displayed character. Her kindness and love for music sure gave her a longer life in a short span of time. Viewers would have loved to see Beth's way of living just like how they've seen her sisters.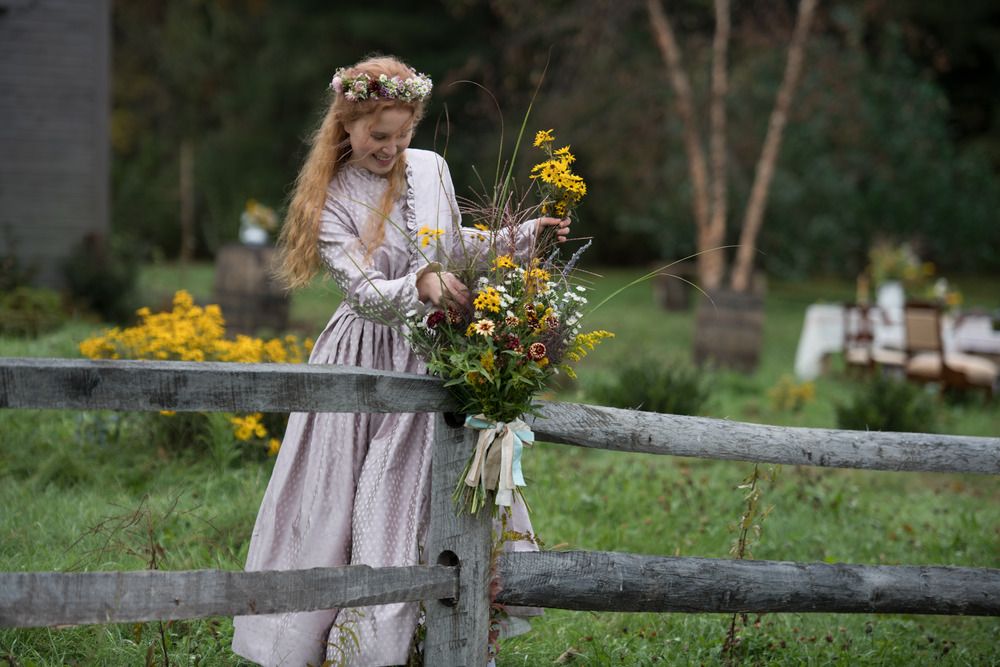 4. Boo (Monsters, Inc.): Remember the baby in Monsters, Inc.? What exactly do you remember apart from her adorable laughter? Nothing. We don't know her story that much while she plays around the leads somewhere. We wish we knew her more. Boo deserves more extensive screen time and a bit more script.
5. Luna Lovegood (Harry Potter): A Ravenclaw will always get offended by this brief appearance of a well-deserving character. So, dear Potterhead, presenting to you one very quirky and witty witch, Luna Lovegood. You must remember her from Harry Potter and the Order of the Phoenix and The Deathly Hallows. The character needed to have an enormous screen time for sure.
6. Mushu (Mulan): Mushu is the sidekick of Disney's animated feature film Mulan. Playing a constant and a guardian for Fa Mulan, this finger-long ancient Chinese dragon has a lot of potentials to take the screen. Unfortunately, the character is ridiculously self-obsessed, making us want to see him more on screen. The said powers and immortality deserve an excellent display.
7. The Minions (Incredible Me): Minions can make us laugh our intestines out just by hearing them speak. They are gross, adorable, brainlessly humorous, and Minions. A movie with minions with not much of minions sounds sad. They kept appearing like mini advertisements instead. Use them, please! Minions deserve more love than unicorn goats (you know it if you know it).
8. Pooh Bear (Goodbye Christopher Robin): The movie is about Christopher Robin, writer A.A. Milne's son and a deuteragonist his book, WINNIE- THE POOH. But it is Pooh, and we know him, we know he's Christopher Robin's friend, and so are Tigger, Piglet, Rabbit, and Eeyore. It would've been great if we could see them too.
9. Master Shifu (Kung Fu Panda): Master Shifu is Po's master. He introduces him to the passion he deserves to follow. He knows the world and its ways and a lot of calmness. Shifu is an exceptionally powerful character. But unfortunately, his extraordinary powers got minimal screen appearance in the later parts.