Portland Museum of Art unveils finalists' designs for expansion — Portland Museum of Art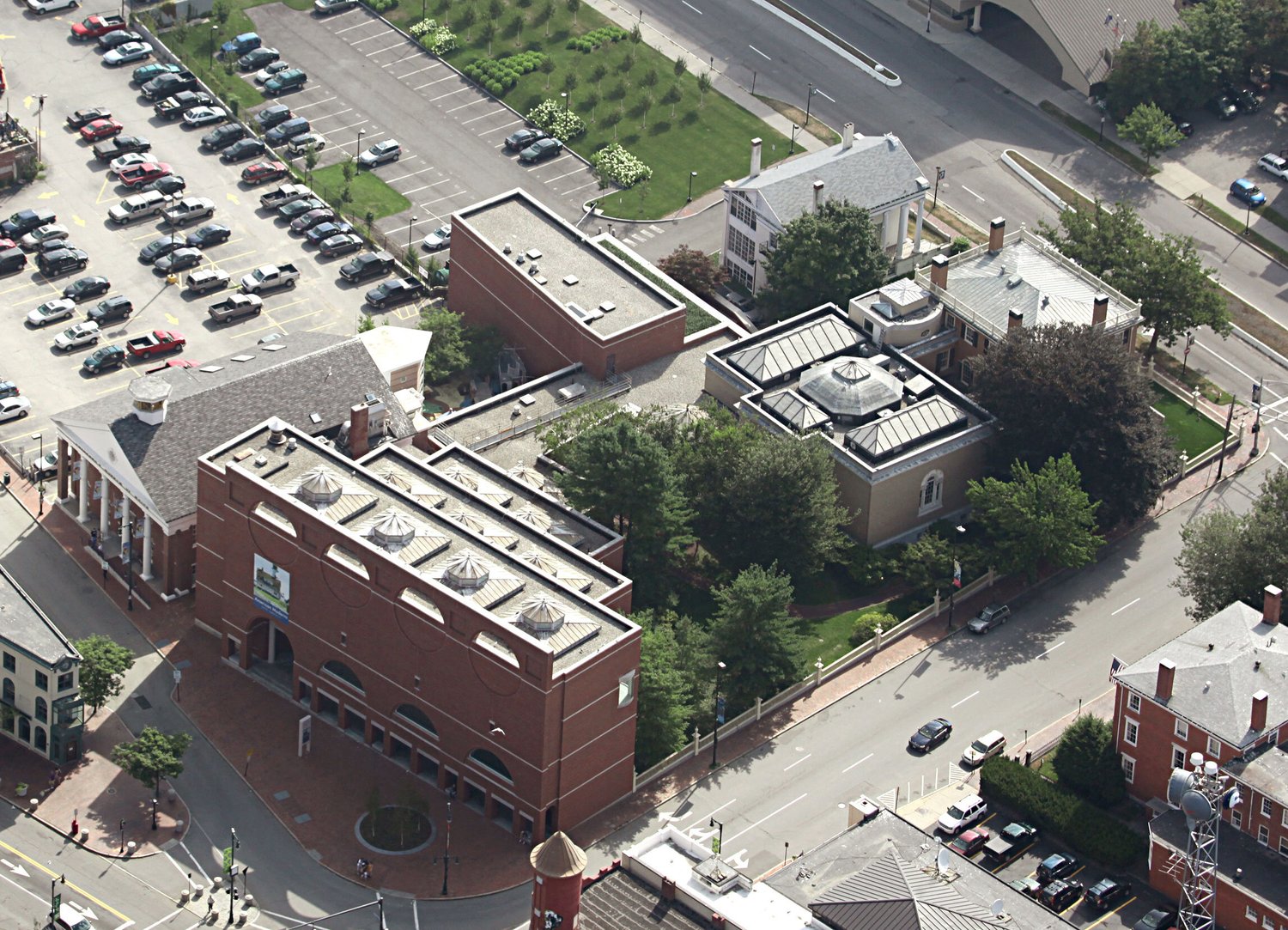 New entryways on High Street. A rooftop wing featuring open space and live trees. Three separate nods to the Wabanaki.
Those are some of the concepts incorporated by four teams of finalists chosen for the Portland Museum of Art Campus Unification + Expansion International Design Competition.
The museum has outgrown its downtown campus due to an increase in visitors and major gifts to its collection, museum officials say, and when the its next door neighbor, Children's Museum & Theatre of Maine, moved to Thompson's Point, an opportunity to expand the museum's footprint became available. 
After a request for qualifications was sent out in June, the competition, led by Dovetail Design Strategists, saw submissions from just over 100 teams representing 20 countries, including Australia, Belgium, China, Denmark, Finland, Japan, South Korea, United Arab Emirates and the United Kingdom, according to a prepared release. More than 250 firms participated as part of the 104 submitting teams, with 30% of the lead architecture firms founded or owned by people of color; 16% of lead architecture firms were founded or owned by women.
"The selected teams' submissions demonstrate a deep understanding of the museum's mission to redefine the role of a museum within society and each shortlisted team has been thoughtfully constructed to reflect the PMA's commitment to diversity, equity, accessibility, inclusivity, and sustainability," said Susanna Sirefman, president of Dovetail Design Strategists.
The four teams of finalists were announced in August. Following a Nov. 18 public reception where the designs were announced, the finalists' drawings, models and videos will be available for public view at the PMA from Nov. 18  to Dec. 9. Teams will give public presentations of their designs in early December. The winning team will be selected by the end of the year.
The shortlisted teams are: 
Adjaye Associates is led by Sir David Adjaye, considered one of the leading architects of his generation. His largest project to date, The National Museum of African American History & Culture in Washington, D.C., was named Cultural Event of the Year for 2016 by The New York Times. Other team members include KMA, Michael Boucher Landscape Architecture, Atelier Ten and 2×4.

LEVER Architecture was founded in 2009, and has grown to a 50-plus person workforce. Its NBCUniversal Campus Project in Los Angeles is slated for completion next year. The PMA project team comprises Unknown Studio, Chris Newell – Akomawt Educational Initiative, Openbox, Once-Future Office, Atelier Ten, and Studio Pacifica

MVRDV was founded in 1993 and is based in Rotterdam, the Netherlands. The firm has received over 170 awards and nominations since the early '90s. STOSS, the Institute for Human Centered Design, Pentagram, Atelier Ten and DVDL are the other team members working on the Portland project.

Toshiko Mori Architect + Johnston Marklee + Preston Scott Cohen is based in NYC and was a finalist for an A+ Award for the Brooklyn Public Library Phase I Renovation. The firm also designed Center for Maine Contemporary Art in Rockland in 2016. Other team members include Hargreaves Jones, Cross Cultural Community Services, WeShouldDoItAll, Buro Happold Consulting Engineers and Arup.
Portland Museum of Art was founded in 1882, and is among the oldest museums in America. It is Maine's largest and most visited art institution. The PMA's collection includes more than 18,000 objects, including 19th- and 20th-century American and European art and iconic works from Maine.