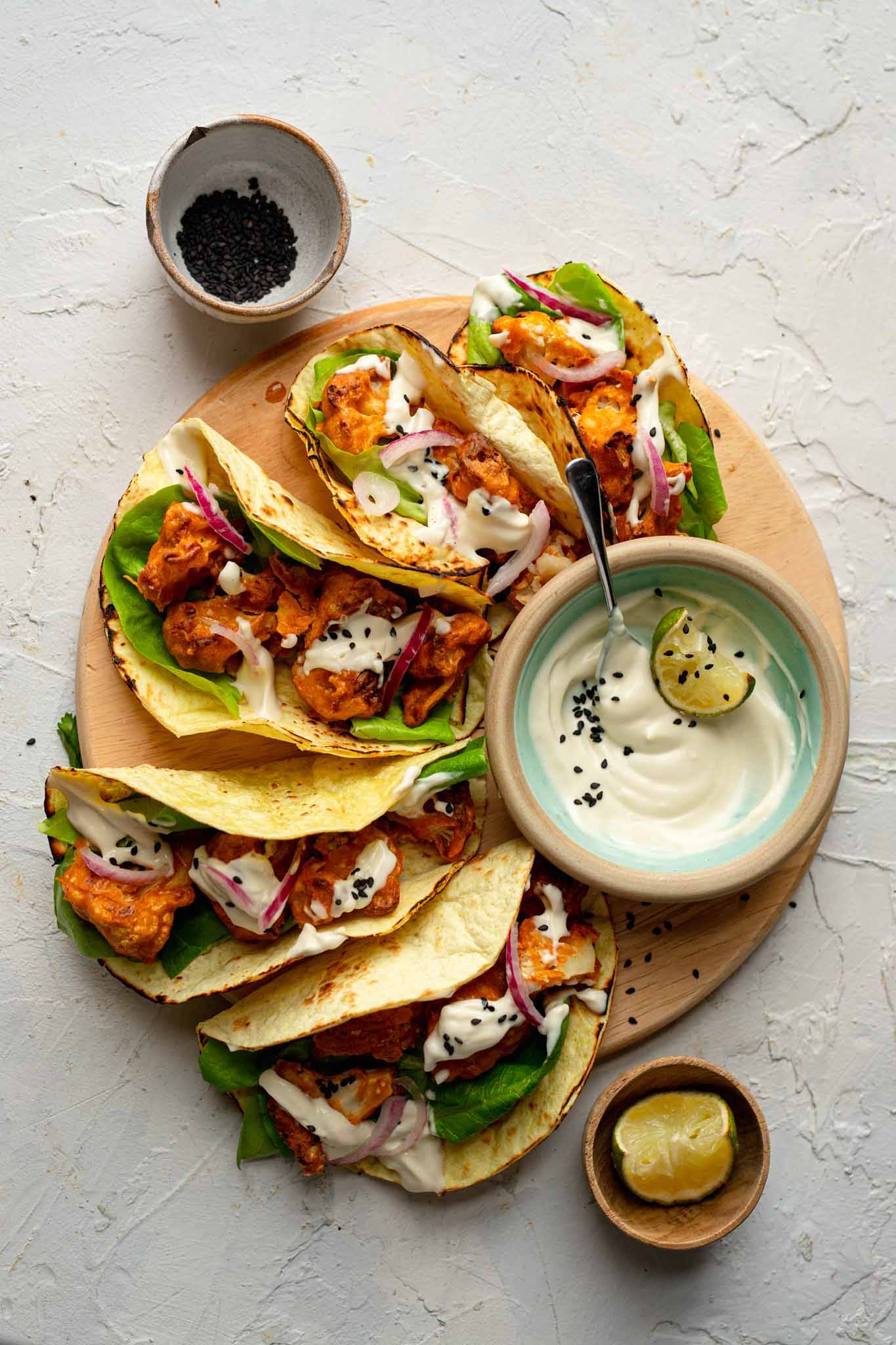 Last week I educated you concerning our cherished quarantine cookies. This is our quarantine taco, one more simple disclosure from our ahead of schedule Inside Days this spring that ticked an incredible number of boxes without a moment's delay. Like, "How would we transform this huge head of cauliflower into supper since it's too large for our overstuffed refrigerator?" and "without going to the store and purchasing anything extra?" It utilized such countless fixings that had become staples – canned beans, cotija (incredible ice chest timeframe of realistic usability), red onions, tortillas, and a little extravagance of an avocado conveyance service we found suitable when we needed it most. Besides, it figured out how to work for the entire family, including our pickiest, who we found loved broiled cauliflower and salted onions, we suspect since they're pink.
I need to make something new that I considered five minutes prior, not my thought process last Saturday I'd hunger for on Wednesday night. I'm junky at supper arranging since I'm not the sort of cook who at any point needs to make a similar dish every week. However, there is some sorcery in this blend of fixings – singed, profoundly prepared cauliflower in medium rubble, lime juice, rich avocado, pungent cotija, crunchy salted onions, and the most flavorful hot sauce (current top choice: Valentina) that I have (still! north of a half year after the fact!) yet to feel sick of eating so presently we get ahead of cauliflower consistently and unhesitatingly realize it won't go to squander.
I understand this site as of now has a decent amount of tacos (and, surprisingly, a cauliflower quesadilla). Yet, I certainly don't need to let you know that tacos – little parcels, complex fixings, lively get done. Generally, the proper equilibrium of filling, however not food trance state instigating – are the ideal food, correct? Also, with that, I'm headed toward making one more bunch of these this evening.
Tacos, already: Crisp Black Bean Tacos with Feta and Slaw, Sweet Potato Tacos, Charred Corn Tacos with Zucchini and Radish Slaw, Taco Torte.
Simple Cauliflower Tacos
SERVINGS: 4
TIME: 40 MINUTES
Try not to discard your cauliflower center; you can also manage and dice it, and it will cook up delightfully here. Note:
Two tablespoons red wine vinegar
1 1/2 tablespoons cold water
1/4 teaspoon granulated sugar
2 teaspoon kosher salt
1/2 red onion, daintily cut
Three tablespoons olive oil
One enormous (3 pounds) head cauliflower managed and cleaved little, including the center.
Red pepper drops
One stacked teaspoon of ground cumin
One lime, split
One 15-ounce can of dark beans, depleted and washed
12 little (4 to 5-inch) or eight medium (7-inch) corn or flour tortillas
1/2 to 1 avocado, thinly cut (to taste)
1/2 cup disintegrated cotija cheese
Slashed new cilantro
Hot sauce or potentially salted jalapeños
Heat broiler to 450 degrees F.
Pickle onion:
Combine vinegar, water, sugar, and 1/2 teaspoon genuine salt in a bit of a bowl.
Add onion and throw to cover.
Put away until needed.
Cover a large baking sheet with three tablespoons of olive oil. Add cauliflower to the dish, sprinkle with 1 1/2 teaspoons genuine salt, red pepper chips (to taste), and cumin, and throw to cover, adding one more tablespoon of oil if needed. Eliminate from broiler and quickly crush the juice from half a lime over the plate. Cook for 25 to 30 minutes, throwing pieces at the brief mark to take on a profound earthy colored fresh on whatever number sides as would be prudent. Add dark beans to the skillet to warm a piece before serving.
In the meantime, heat your tortillas. Wrap them firmly in foil and spot the parcel on the stove for 5 minutes. For more color and surface, now and then, I roast them first on the gas fire in the oven or irritate them in a dry dish. Keep them warm in a covered dish until prepared to gather. Maybe you interested cooking tips and tricks.
To gather tacos, scoop cauliflower-bean blend onto a warmed tortilla. Add avocado, salted red onion, cotija, cilantro, and hot sauce to taste. Present with outstanding lime half in wedges. Consume right.