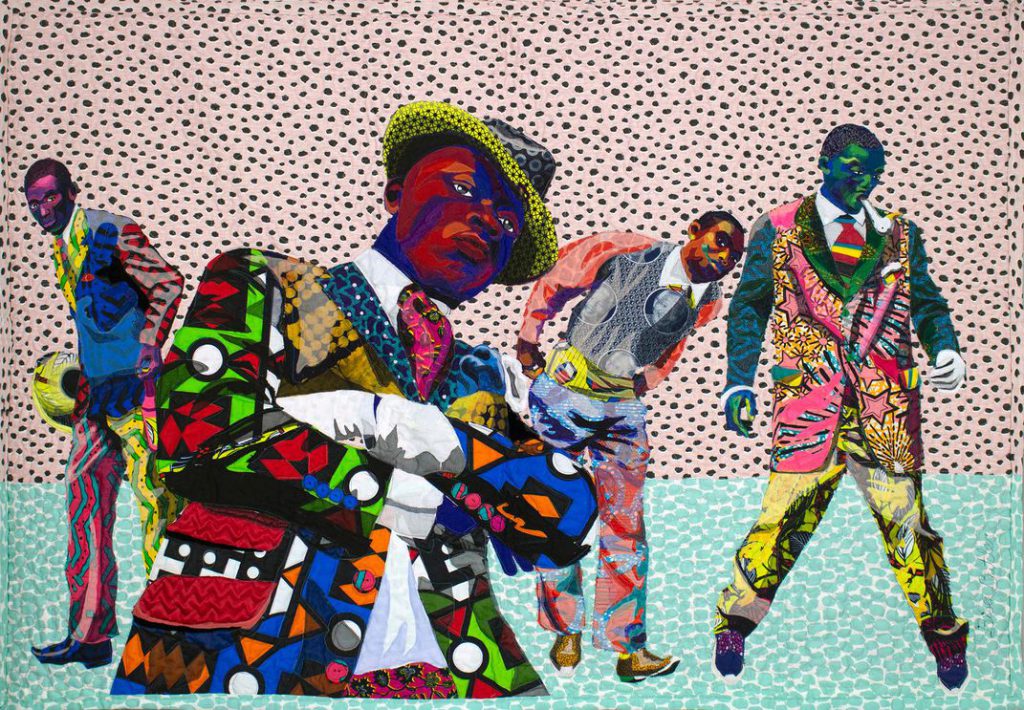 Bisa Butler | Quilting Black Identity
About Bisa Butler
It was 2001 when Bisa Butler approached quilting for the first time. She took her first fiber art class during her master's degree, and for her grandmother got sick at that time, Bisa felt she wanted to do something for her. So she quilted her first artwork based on their grandparents' old photographs of their wedding day. It was the beginning of quilting, the creative process that will make her a recognized artist.
Bisa Butler currently lives and works in New Jersey (NY). Butler's mother is from New Orleans, and her father was born in Ghana. She studied painting at Howard University and later earned an MFA in Art education at Montclair State University.
Combining portraiture and quilting is the central feature of her unique art style. She uses quilts to give dignity to the black subjects discovered in black and white photographs in old historical archives or inside her family albums.
This current year marked her first solo show in New York in July ("Bisa Butler: Portraits" at the Katonah Museum of Art in Katonahand), and she will soon be in the famed Art Institute in Chicago.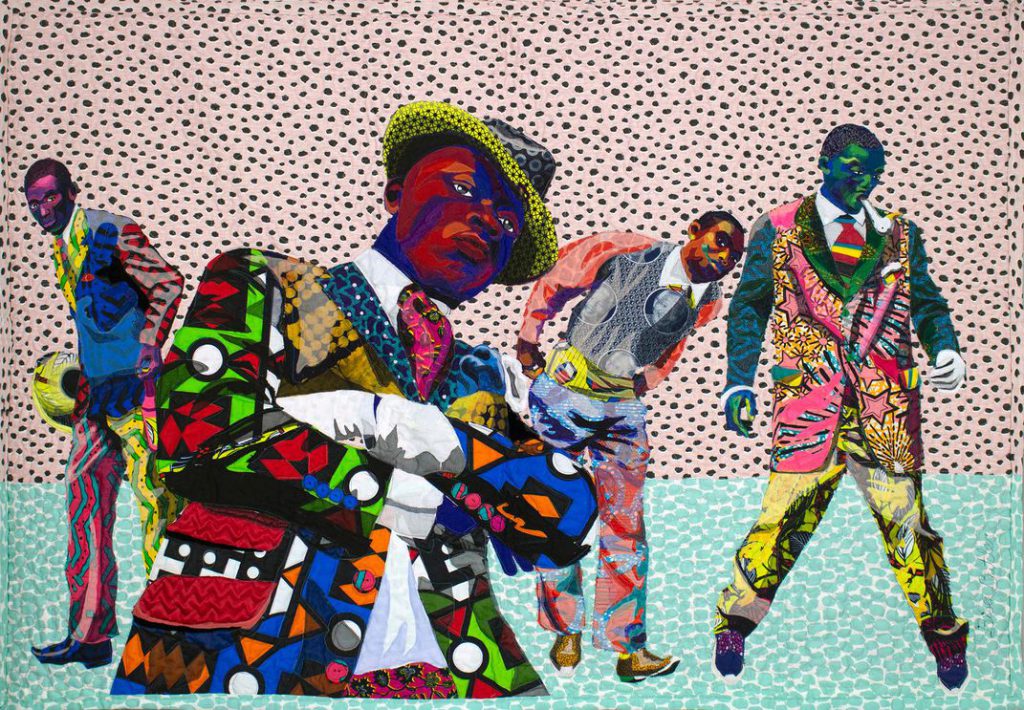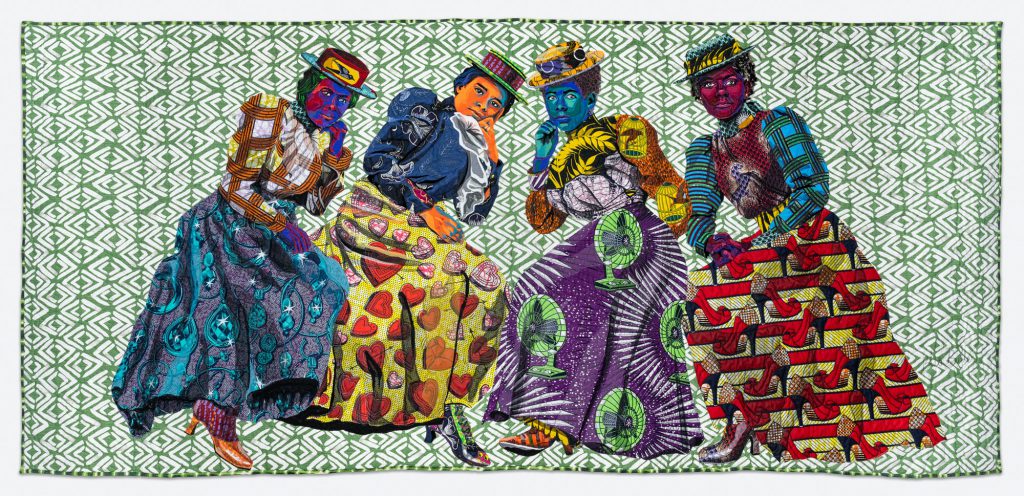 Black Identity for Bisa Butler
Bisa Butler makes art moved by the urge to deliver gone respect to her community. She explains: "My community has been marginalized for hundreds of years. While we have been right beside our white counterparts experiencing and creating history, our contributions and perspectives have been ignored, unrecorded, and lost."
Her subjects are all everyday African Americans who may have sat for a formal family portrait or documented by a passing photographer. They stayed anonymous for years and still don't have a name. Butler intends to elevate their status and divulge the understated quilting technique. She sees herself as part of the African American quilting tradition and hopes that she's taking that tradition into the future. Her work is about black identity, which is a very relevant matter in this historical moment. We are experiencing a societal reckoning over racial inequity.
Her portraits confront the viewer directly, forcing him to look the person in the eye. She intends to stimulate confrontation, with an attempt to demolish prejudice to feel connected and equal. Her work proclaims that black people should be seen, regarded, and treated as equals, and have certainly increased in interest since the killing of Georg Floyd this year.
Technique and Inspiration
Butler starts by enlarging a black and white photograph to life-size. She will then sketch over it, isolating dark and light areas. Next, Bisa chooses the fabrics and layer them by stitching them together with a sewing machine. Lastly, she will layer the stitched portrait on top of soft batting and a backing fabric while applying a repetition of pattern stitches to the three layers to hold them together. The process may take hundreds of hours to get to the final result.
She also researches the period time and tries to find out everything she can about her subjects. But, in the end, she uses her imagination to fill in the details.
Butler is adding something brand new to the art and tradition of quilting. By quilting portraits to tell the story of contemporary black identity, she adopted something historically reserved for European aristocrats. By doing this, she became among a group of contemporary black artists (Kehinde Wiley, Amy Sherald, to name a couple) who have also embraced the portrait as their peculiarity. Artists as Wiley and Sherald, along with Faith Ringgold and Romare Bearden, are the ones that principally have been influencing her art so far.