Meet 6 Fast-Rising Artists Having Star Turns at This Year's Art Basel Miami Beach — Portland Museum of Art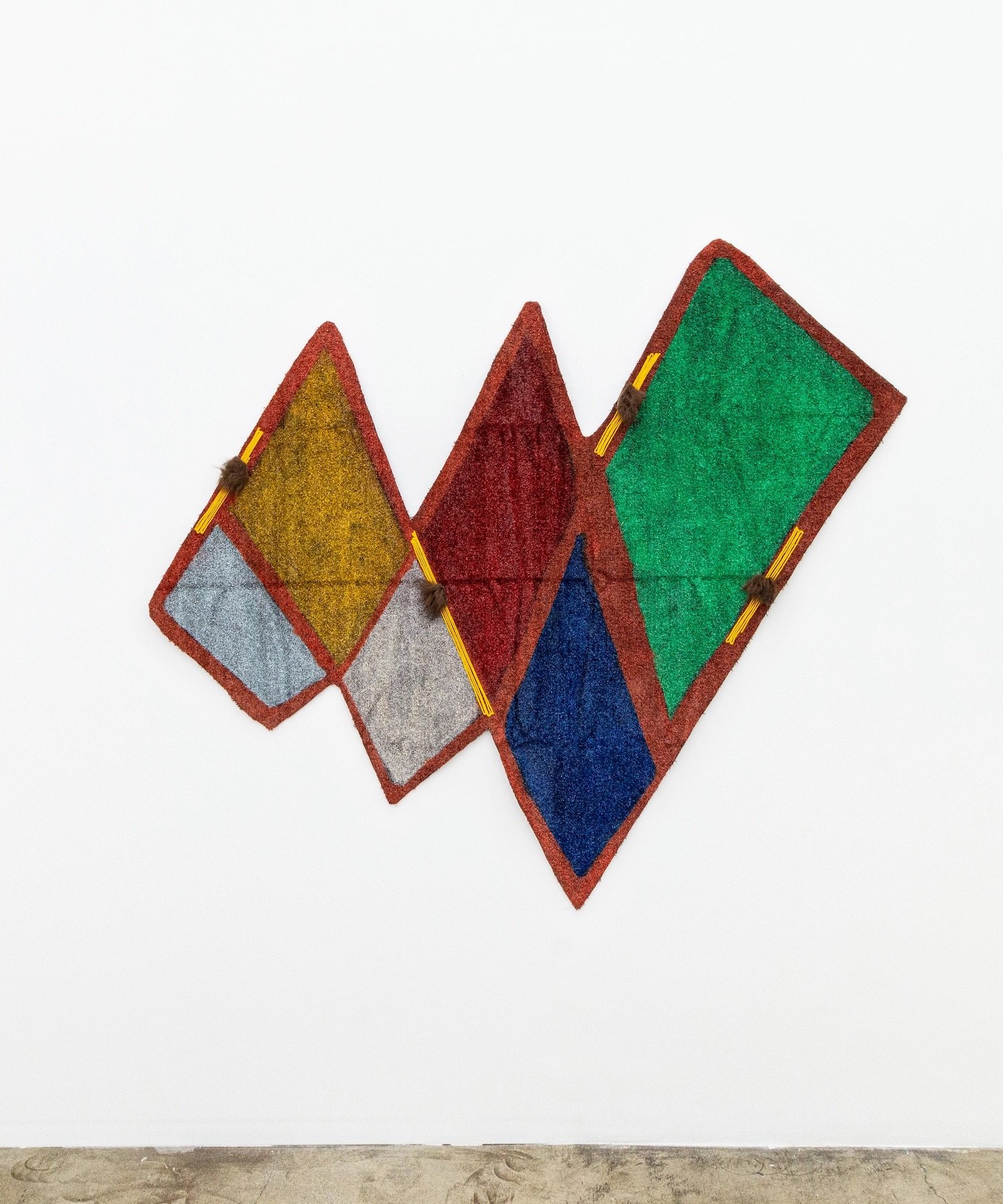 Who:  An enrolled member of the Three Affiliated Tribes in Western North Dakota, Teresa Baker pays tribute to her upbringing while infusing her practice with a modern aesthetic. She transforms synthetic materials into artwork that underscores irregular territorial shapes. 
Based in: Los Angeles, California
Notable Resume Lines: Baker is a 2022 Joan Mitchell Fellow and her works have recently been acquired by the Portland Museum of Art in Maine, and the Whitney Museum of American Art and Forge Project in New York. She has had recent solo exhibitions at de boer, Los Angeles; Scottsdale Museum of Contemporary Art, Arizona; Pied-à-terre gallery in San Francisco; Interface Gallery in Oakland; the Art Museum of Southeast Texas in Beaumont, Texas; and Gray Contemporary, Houston.
Where to See It: David de Boer Gallery is dedicating a solo presentation to Baker at NADA. She will also take part in the fair's "NADA Presents" talk series with a discussion on Thursday, December 1, at 3:30 p.m., followed by a reception in the booth.
What to Look Out for: The booth will include an installation of contemporary willow baskets and hanging works created with yarn, paint, artificial turf, beads, bark, buckskin, and corn husks that draw from associations both real and imagined. The center of the display is a large-scale, wall-hung abstraction. The materials, texture, shapes, and colors are guided by Baker's Mandan/Hidatsa culture. The artist spent her childhood in nature with sites that doubled as historical places meant for tourism, but which also sparked discussion around the erasure of the native cultures there.
Prices: $9,000 to $25,000
Fun Fact: Baker was born in North Dakota and spent her formative years moving around the Midwest, where her father was the first American Indian Superintendent of National Parks like Little Bighorn Battlefield, Chickasaw National Recreation Area, Lewis and Clark Trail, and Mount Rushmore. He involved the local tribes from wherever they lived.
Up Next: A group show at Ballroom Marfa, large scale installation at the Nerman Museum of Contemporary Art, and a second solo at de boer, Los Angeles in 2023.
—Eileen Kinsella