Artful Weekend December 10-11 – The Art League
Welcome to Artful Weekend
-our listing of area art exhibits and events-
This weekend: December 2022 Exhibit, Homestead Elegy by Cindi Lewis, and Petite December at the League;Top of the Pops by David Amoroso at Artists & Makers Studios; SELF HELP by Eve De Haan at 11:Eleven gallery; and On What I Can Control at DC Arts Center.
December 2022 Exhibit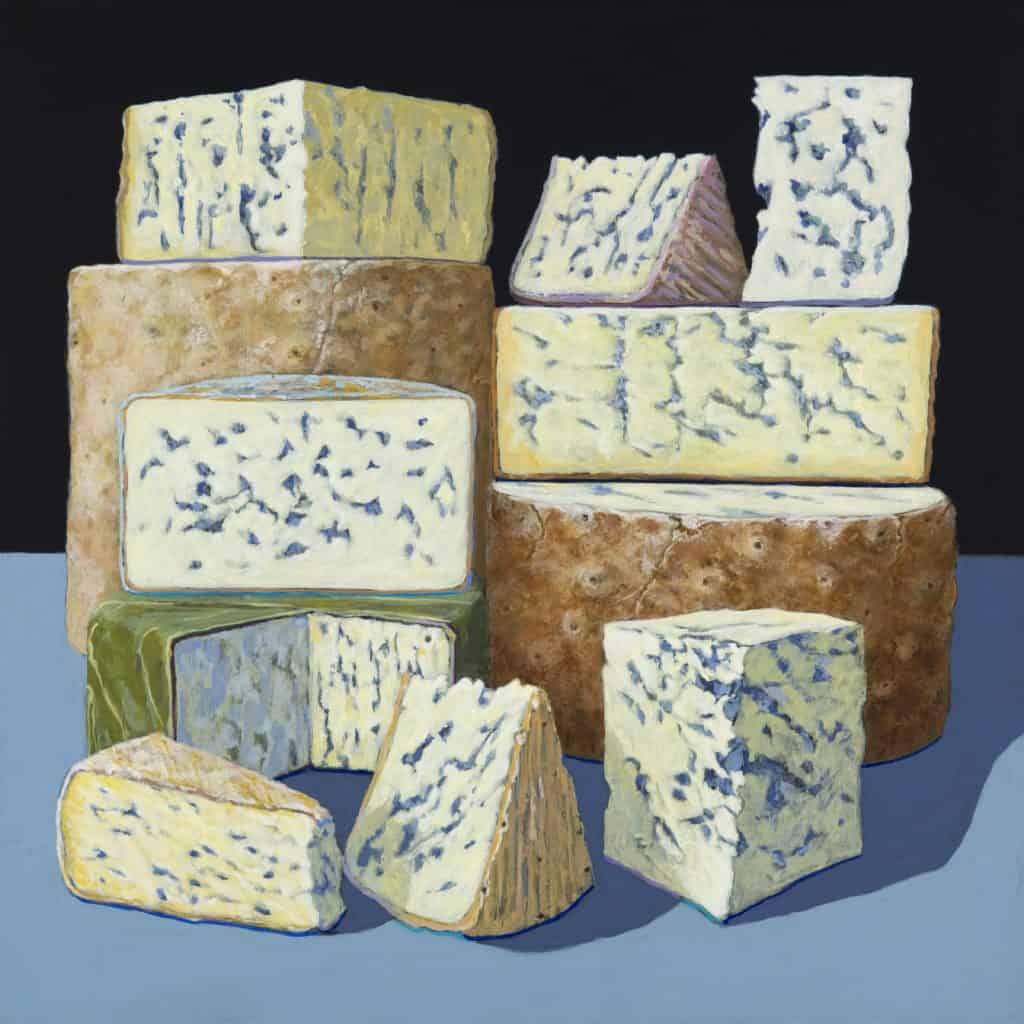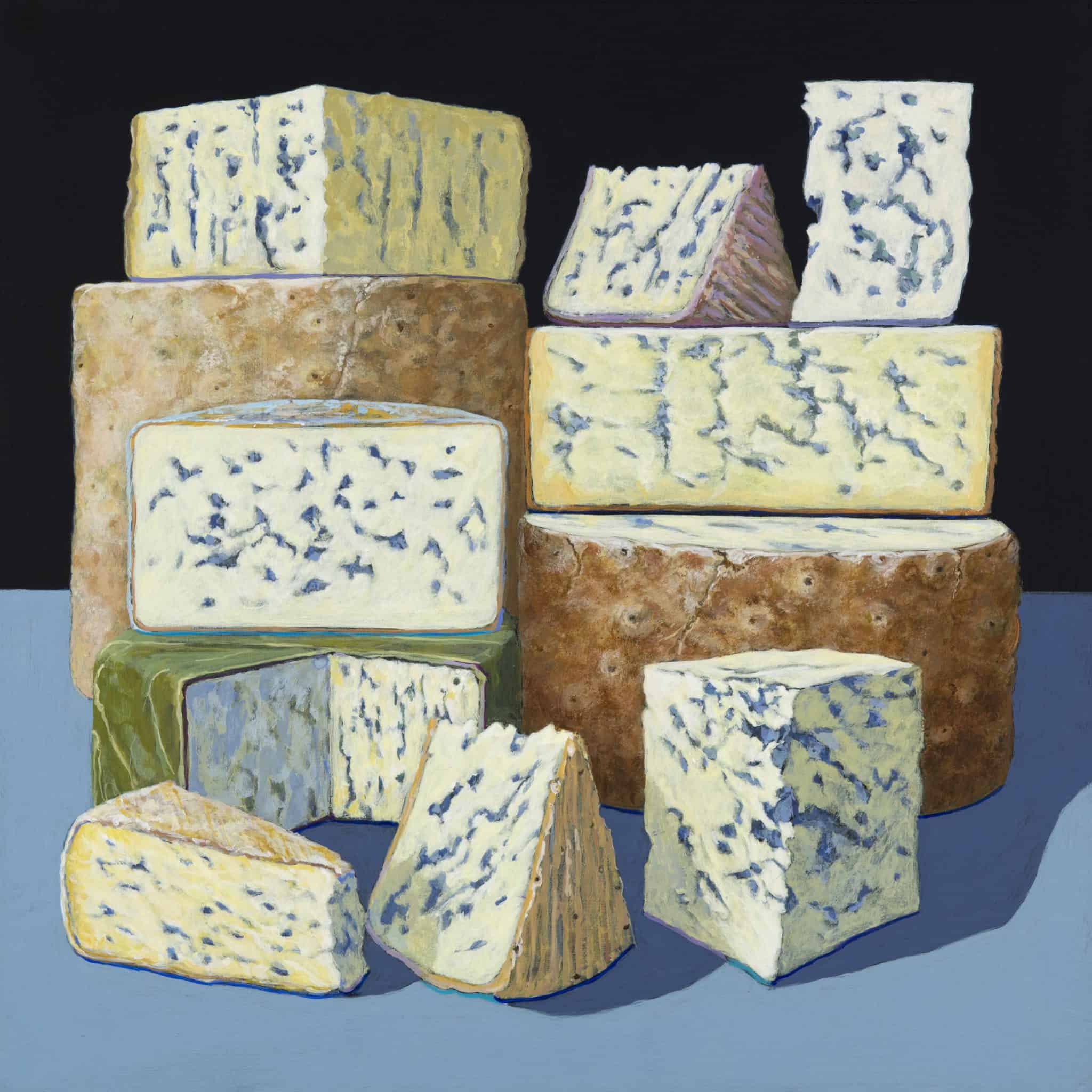 Diverse works in different mediums are the feature of member exhibits at The Art League. This month's show features 98 artworks in oil, acrylic, watercolor, ceramic, photography, printmaking and more. It was juried by Jenn Bratovich, Director of Exhibitions & Programs at Print Center New York.
This months Best-in-Show Award winner:
Blue Cheese Collection #5 by Gale Waller; Acrylic on panel
Honorable mentions:
Woodland Reflections by Diane Dunn; Mixed media on canvas
Yellowstone Bourbon Prohibition Era Bottle by Brie Haydun; Pencil on paper
Tomorrow is Another Day by Camille Kouyoumdjan; Acrylic, collage on canvas
Vaunita by Linda Lowery; Encaustic on birch panel
Sunlight From the Garden by Samuel C. Miller; acrylic on mixed media in internally lit
Floral Fantasy by Liz Santulli
Tyger 15—Celebrating the Year of the Tiger by Jasmin Smith
December's member exhibit is on view through January 8. 2023.
Homestead Elegy by Cindi Lewis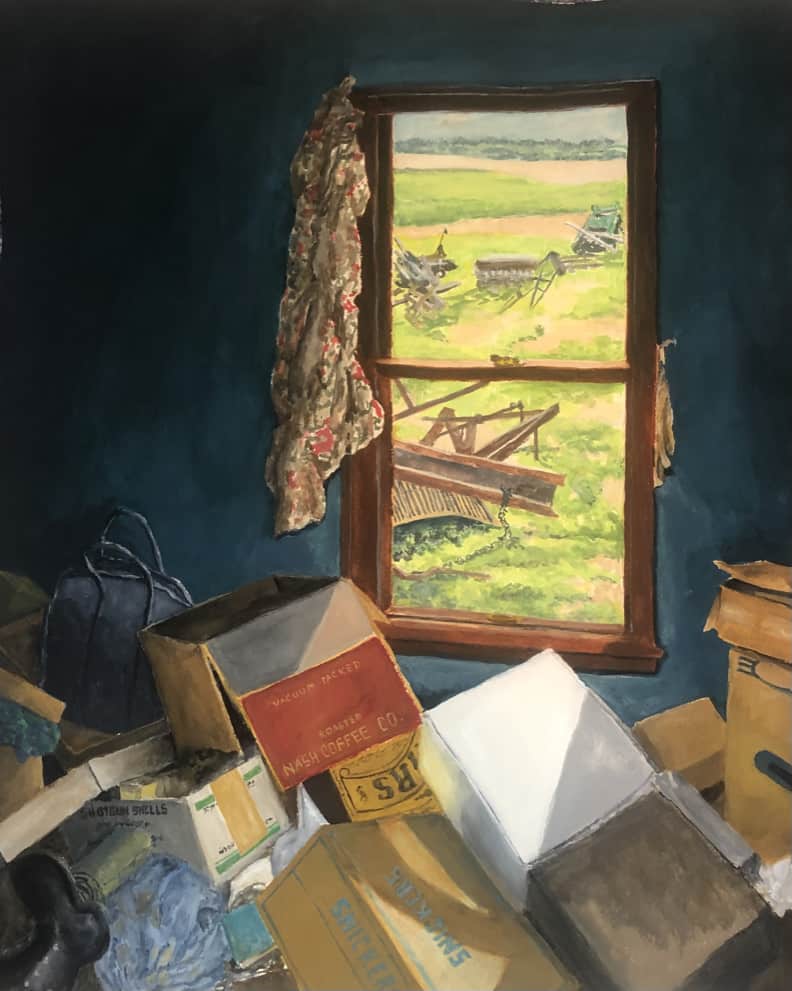 In Homestead Elegy, December solo artist Cindi Lewis Lewis depicts the fate of a late 19th century North Dakota homestead built by her husband's great grandfather that once housed three generations. The remaining occupants are long gone, but the house and its contents remain. Whether the accumulations of belongings were a reaction to Depression-era privation, physical frailty as the home's final inhabitants aged, or other causes, they provide a touching glimpse of a rugged way of life and a a striking contrast with the spare beauty of the surrounding North Dakota landscape.
Join us Saturday, December 10 from 2 – 3 pm, for an artist talk with Lewis; RSVP here. Homestead Elegy is on view through January 8.
Petite December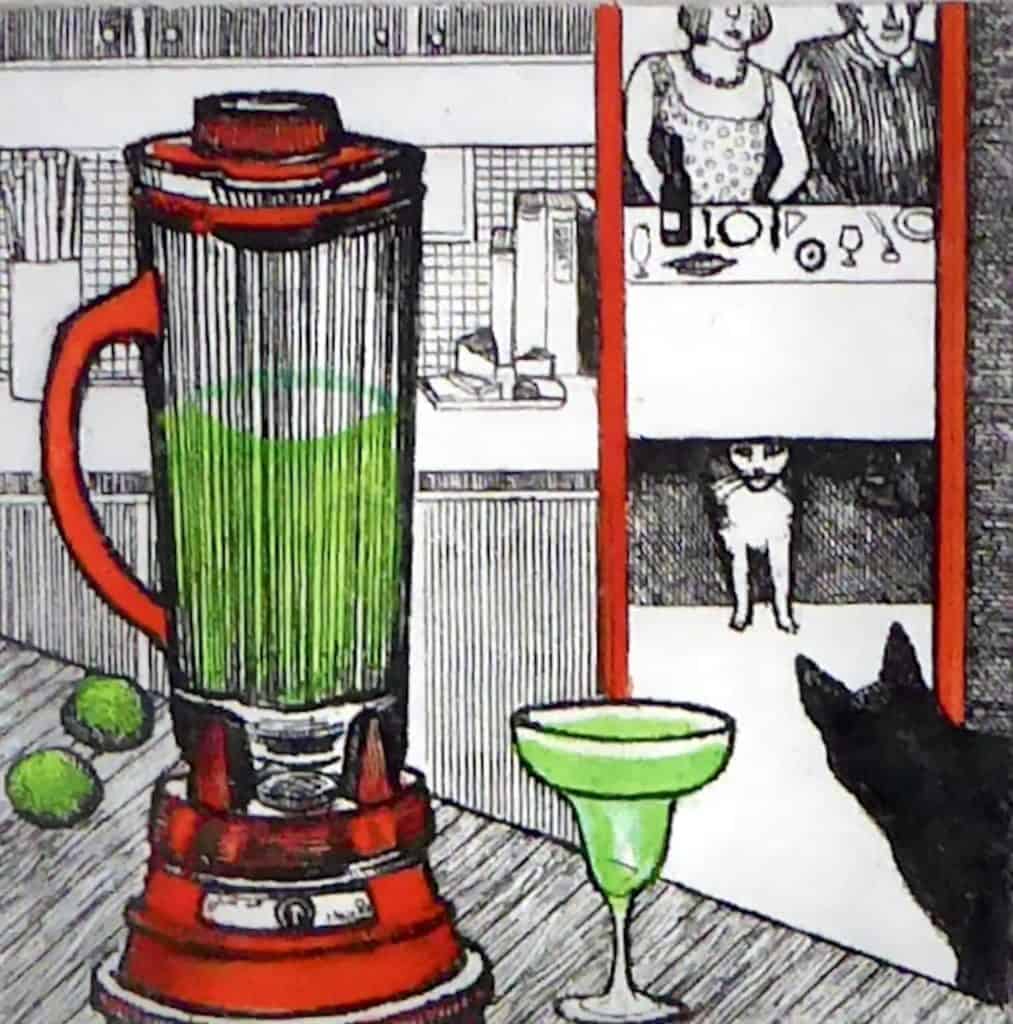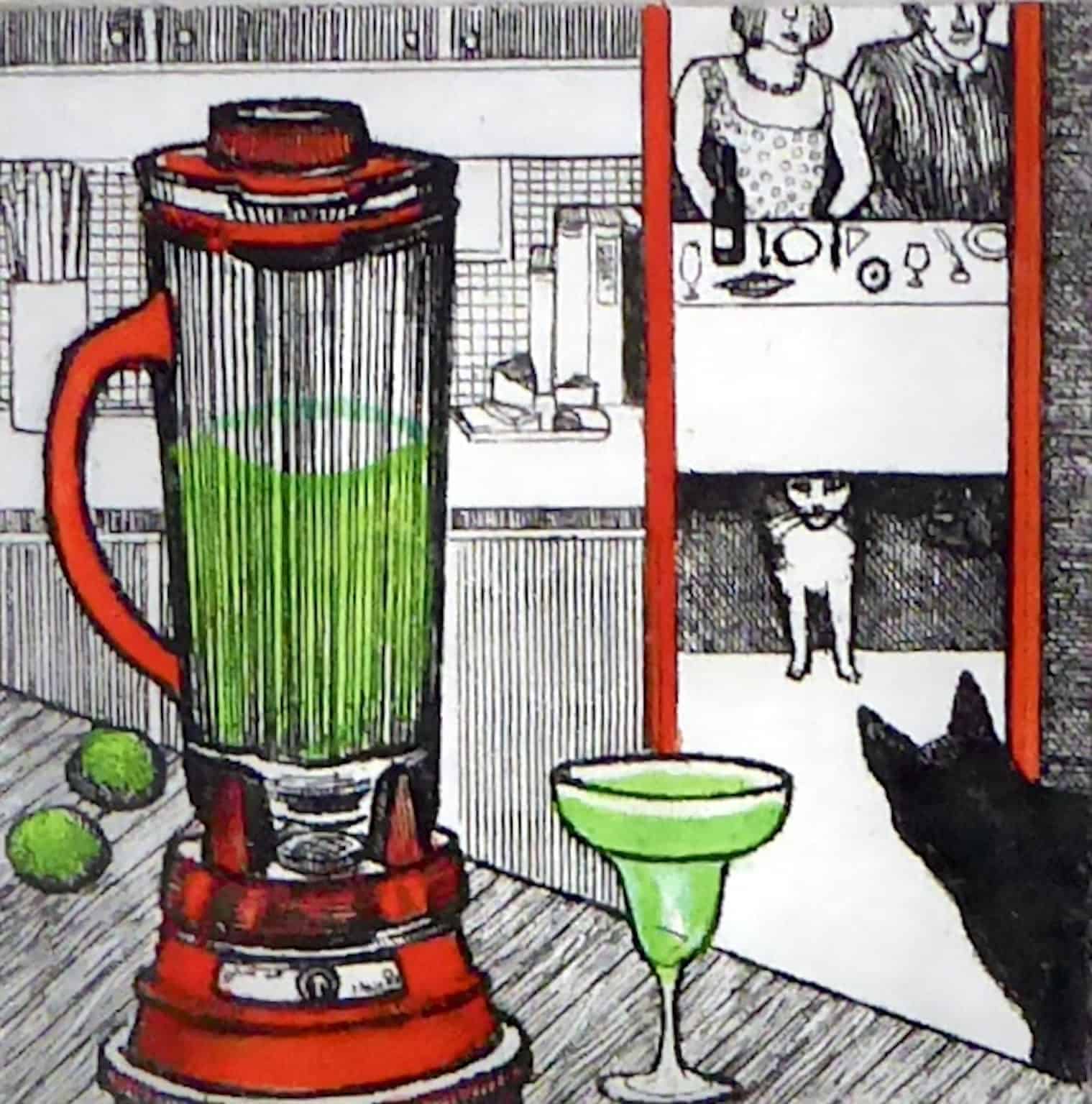 Our annual Petite December exhibit features miniature works available for immediate purchase during the holiday season. Sculptor and filmmaker Lydia Ricci juried this year's the exhibit. Suzanne McIntire received the Best-in-Show Award for her black-and-white photograph Because Mom Said So, which is also this week's cover image.
Top of the Pops by David Amoroso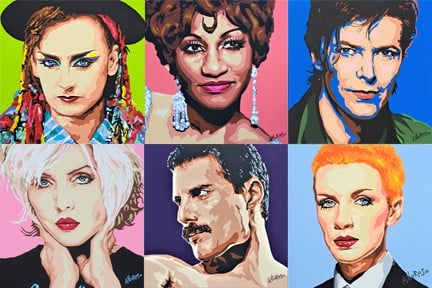 Pop music has always been a source of inspiration for painter and photographer David Amoroso. His exhibit Top of the Pops, at Artists & Makers Studios, is a series of paintings featuring hitmakers who significantly impacted music and culture. Meet the artist Saturday, December 10, from 1 – 3 pm, at Artists & Makers Studios, 11810 Parklawn Drive, Suite 210, Rockville, MD.. Top of the Pops is on view through December 21.
SELF HELP by Eve De Haan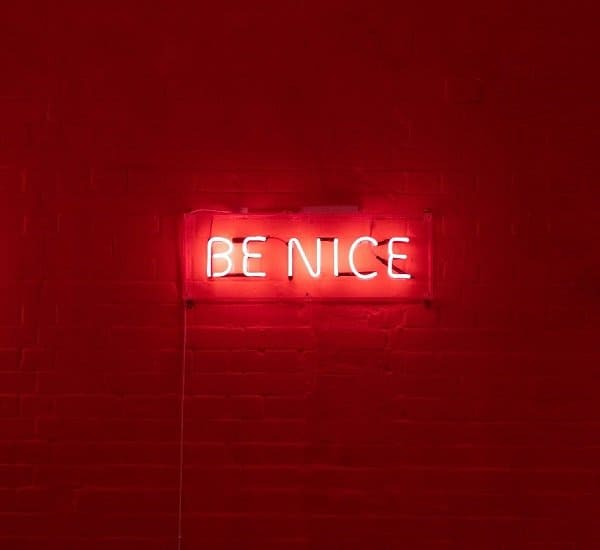 11:Eleven gallery is proud to present SELF HELP by London-based artist Eve De Haan under her popular pseudonym Half A Roast Chicken. SELF HELP explores the power of positive thinking, and the impact it can have on our day-to-day lives when we make a conscious effort to shift our relationship with the concept in a bright and playful way. Using neon lights as her medium, SELF HELP is a reminder that it's ok to be your most authentic self and encourages you to get comfortable with the ambiguities that society forces onto our daily lives. It is on view through January 23 at 11:Eleven gallery located at 10 Florida Ave NW, Washington D.C.
On What I Can Control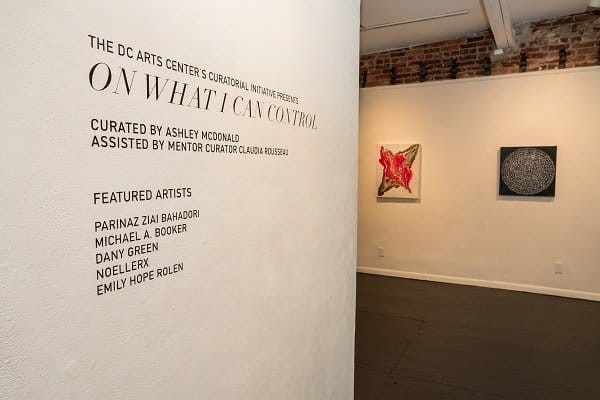 Stained glass mosaics by Dany Green, large scale wooden portraiture and illustrations by NoelleRX, calligraphic art by Parinaz Ziai Bahadori, textural paintings by Emily Hope Rolen, and vibrant drawings by Michael A. Booker are all on view in On What I Can Control, a group exhibition at DC Arts Center. Its title references the well-known affirmation, often recited in mindfulness practices, advising us to focus on what's within our control in an effort to accept, and more constructively, move past the things we can't. The selected work aims to be a visual interpretation of proactive acceptance, transformation and resilience. On What I Can Control is on view through December 18 at DC Arts Center located at 2438 18th Street NW, Washington, D.C.
Enjoy the weekend!